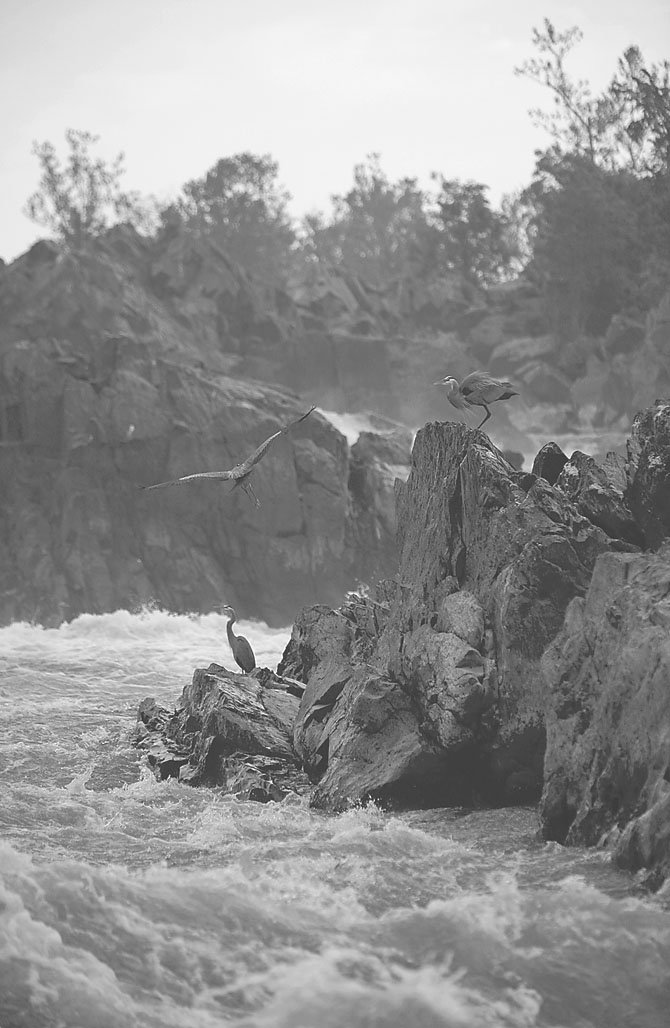 Great Blue Herons: This image was taken at the water level below the overlooks in the very early morning. The Great Blue Herons flock to the base of the falls in the spring when the fish are running as they compete for the best fishing spots. In this image I was able to capture three birds including one in flight, one preparing to launch and one very focused on fishing.
Stories this photo appears in:

On Monday, Jan. 30, a new exhibit of my photography of Great Falls went on display at Katie's Coffee House.