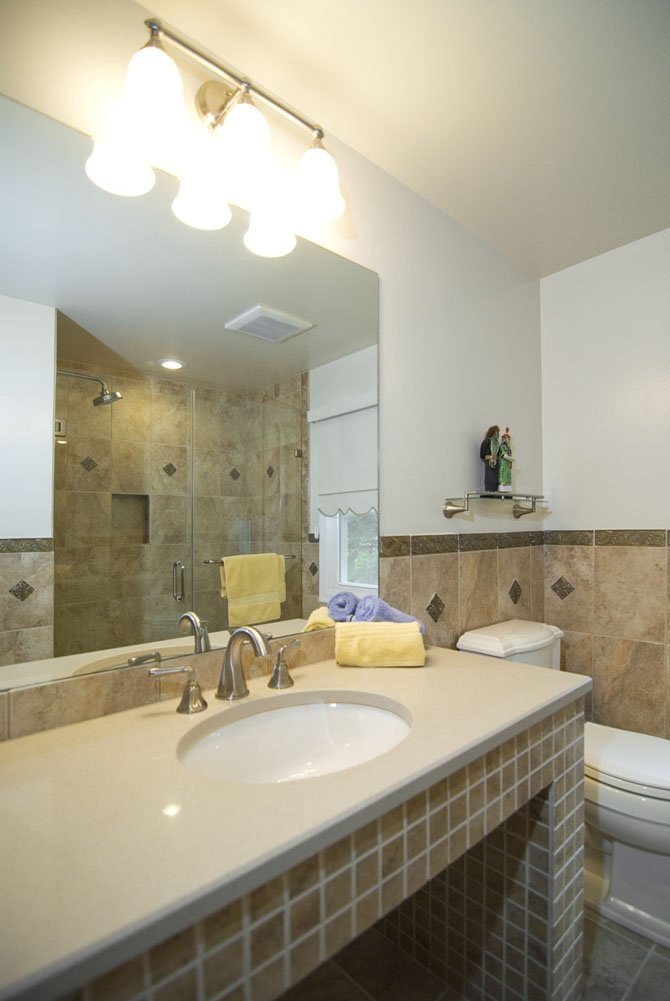 This bathroom, in a Potomac home, was remodeled by Case Design/Remodeling, Inc. The National Association of the Remodeling Industry advises homeowners to develop a budget before calling an architect or contractor.
Stories this photo appears in:

Experts offer suggestions for a timely and efficient renovation.
Whether expanding a home or just remodeling an existing interior space, building projects can be daunting, especially if the goal is to be finished by a certain date. "If you wanted to get going on a project and your goal was to be done by Thanksgiving, the planning process and permit process is probably as long as the building process, but you don't want to rush through those aspects of it and then wish you'd done something differently," said David Vogt of Case Design/Remodeling, Inc.