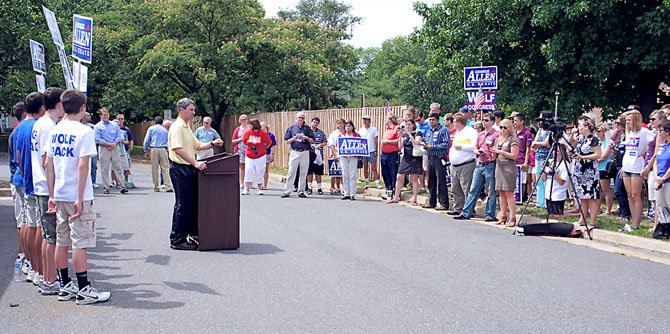 Virginia Attorney General Ken Cuccinelli addresses the crowd at the GOP Super Saturday Rally in Fairfax.
Stories this photo appears in:

Republicans rally at the Fairfax Victory Office.
Record-breaking temperatures could not keep more than 100 volunteers and supporters from gathering at the Fairfax Victory Office to participate in the Republican Party's "Super Saturday" call-to-arms on July 7 targeting a dozen battleground states, including Virginia.