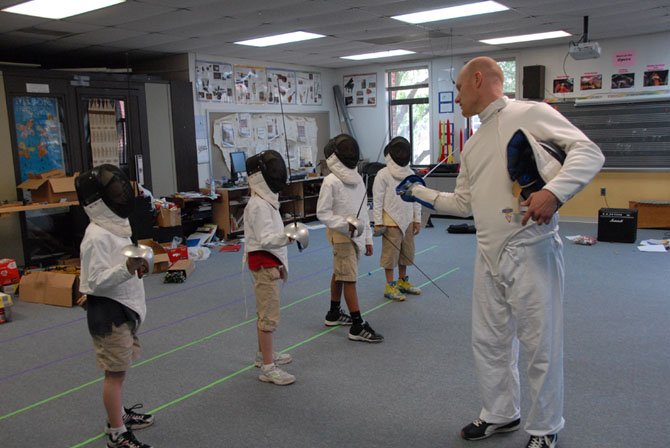 Instructor Matthew Gehlhoff leads student at St. Stephen's & St. Agnes School in an after-school fencing class. "If a parent notices that a child has a gift for piano or soccer, they should encourage it," said Rich Leichtweis, PhD, senior director of the Inova Kellar Center.
Stories this photo appears in:

Experts offer suggestions for choosing extracurricular activities for the fall.
While many are still basking in the lazy days of summer, Anna Faust is planning her 5-year-old son's after-school activity schedule for the fall.