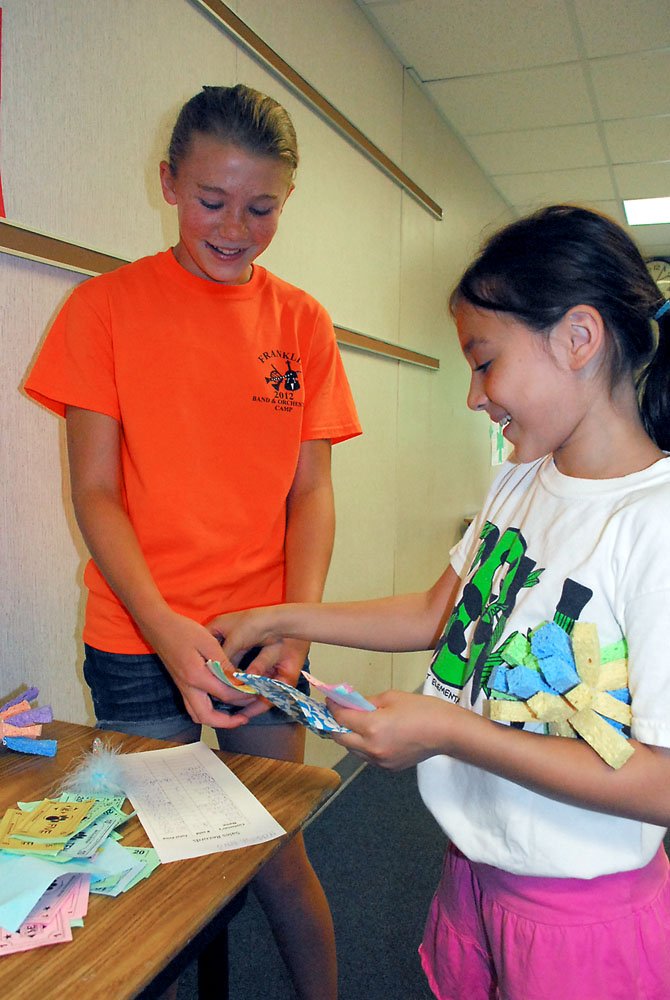 During the Economics Camp market day Maddie Bullock buys a sponge water balloon from Maddie Ward. The sponge balloons were selling for $25.
Stories this photo appears in:

Summer camp teaches elementary school students challenges of real-life economy.
What says summertime like lazy days by the pool, barbecues and the law of supply and demand?