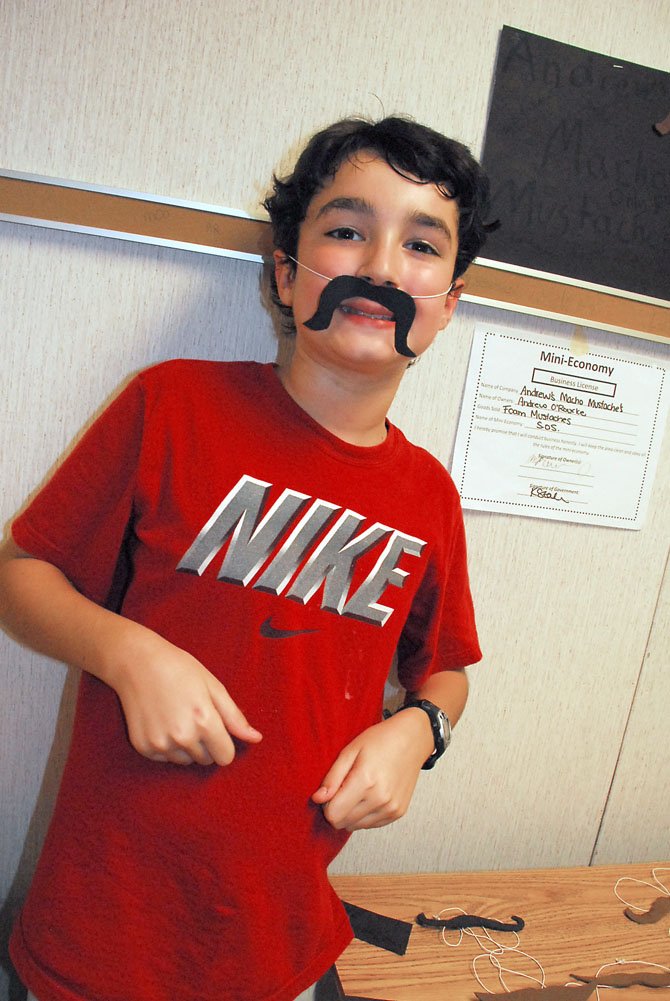 Andrew O'Rourke displays his product, fake mustaches. "Mustaches are fun to wear," said O'Rourke. At $15 the mustaches were selling quickly.
Stories this photo appears in:

Summer camp teaches elementary school students challenges of real-life economy.
What says summertime like lazy days by the pool, barbecues and the law of supply and demand?