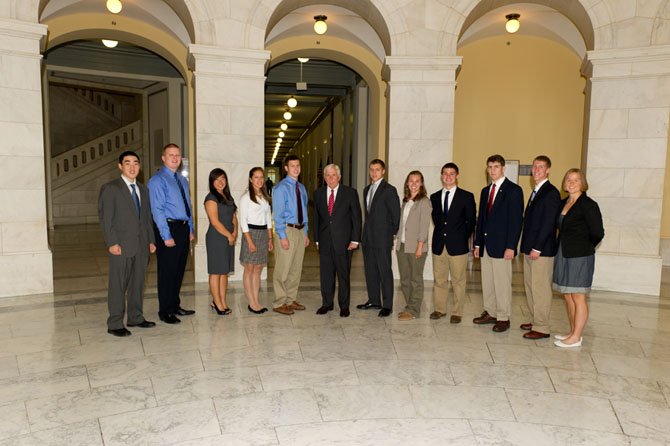 From left: David Kim (USNA), Matthew Ziegler (USMA), Ashley Paek (USNA), Molly Shannon (USMA), Chad Palmiotto (USNA Foundation Scholarship), Congressman Frank Wolf, Colin Laskodi (USAFA), Taylor Turchan (USNA), Zachary Oravec (USNA), Gavin McDonald (USAFA), Troy Dennis (USAFA) and Darby Nelson (USNA).
Stories this photo appears in:

U.S. Rep. Wolf announces service academy appointments.
Rep. Frank Wolf (R-10) announced the 10th District's Class of 2016 appointments to the nation's service academies, as well as those selected for Academy prep schools and scholarships to academy-affiliated prep schools.