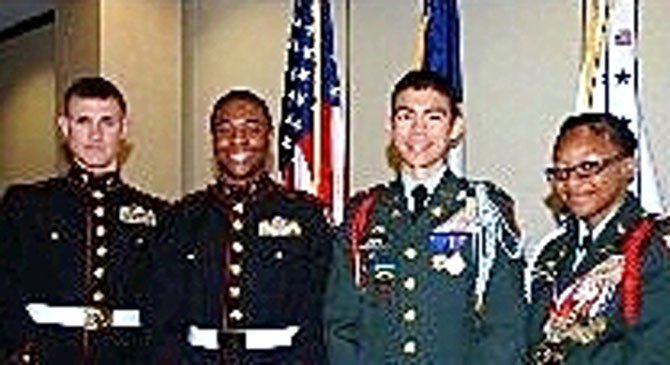 From Left: Cadet Major Ronald Harrell of Quantico H.S., Cadet Lt. Colonel E.J. Coleman of Mount Vernon H.S., Cadet Lt. Colonel Zachary Crews of West Potomac H.S., Cadet Aleecia Stephens of T.C. Williams H.S. Not pictured is Cadet Wuddy Zhan of Thomas Edison H.S.

Stories this photo appears in:

At the May 16 Dinner Meeting of the Mount Vernon Chapter, Military Officers Association of America held at Fort Belvoir, five JROTC cadets of local high schools each received a $2,000 scholarship.