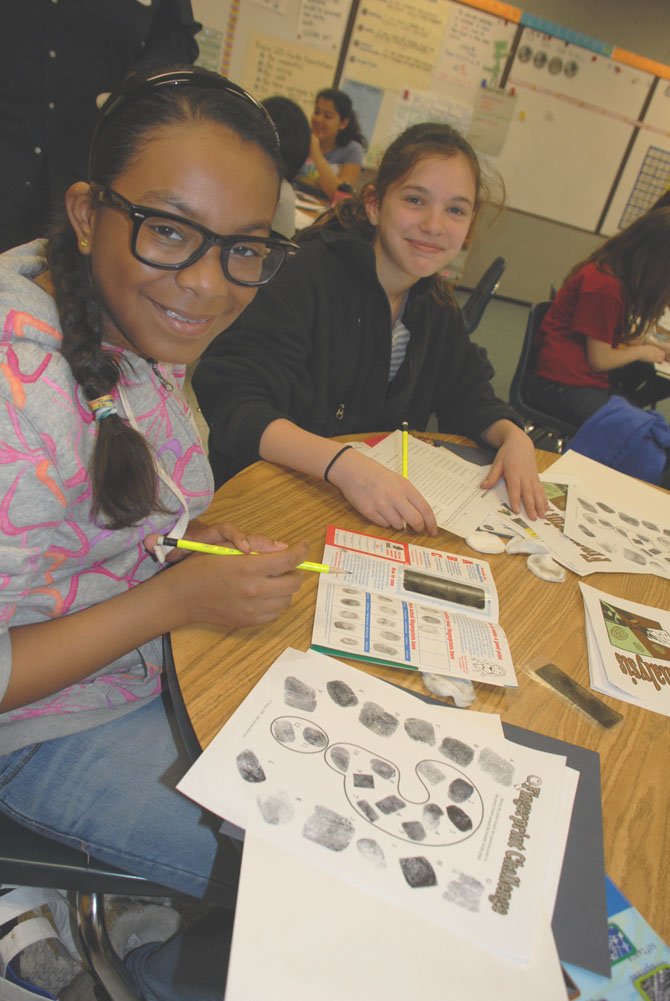 Keana Dunbar (in foreground) and Anna Hutzler, both fifth graders at Dogwood, try to match fingerprints during a forensics workshop Saturday, March 10 at the GEMS Conference.
Stories this photo appears in:

More than 200 Reston and Herndon fifth and sixth grade students participate in GEMS Conference.
Teen Talk Barbie, who said "math class is tough," did not last long on store shelves when she was issued by Mattel in 1997, but her message has endured. Studies show that the number of girls pursing degrees or careers in math and science fields continues to lag behind their male peers due in large part to stereotypes about appropriate male and female professions.