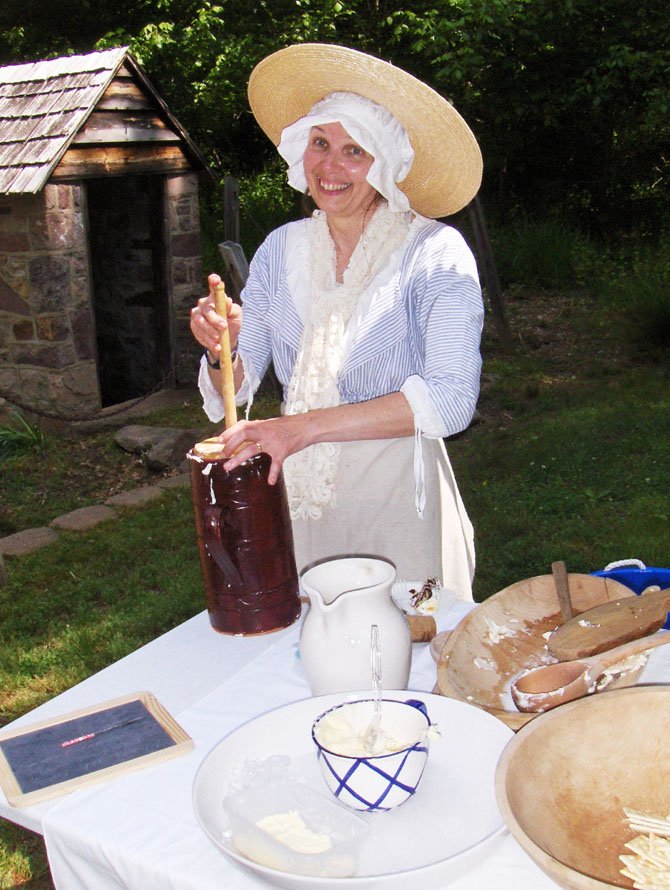 Cheryl Repetti, assistant naturalist and historian at E.C. Lawrence Park, demonstrates butter churning for visitors. "In both 1850 and 1860, they made 500 pounds of butter here in the dairy," she said. "They used the nearby spring as a natural refrigeration system to separate the cream from the milk. Then they made butter and ice cream from the cream."
Stories this photo appears in:

Walney Visitor Center celebrates three decades.
In a nod to yesteryear, children were churning butter and hand-cranking ice cream, Saturday morning, in Ellanor C. Lawrence Park in Chantilly. But it wasn't because the electricity was out — these activities were part of the celebration of the 30th anniversary of the Walney Visitor Center.