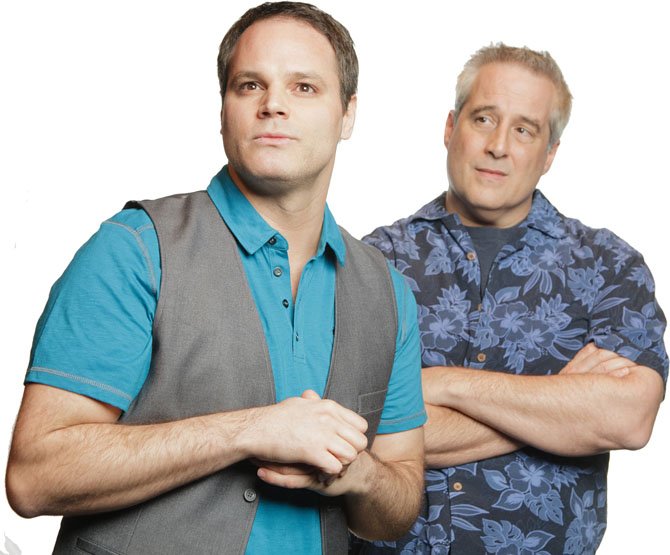 (From left): Eric Sutton and Michael Russotto
Stories this photo appears in:
You often hear theatre patrons (and producers!) say that a production is everything theatre should be. It is entertaining, yet has an emotional core so that you leave feeling like you have experienced something that has entertained yet enriched. It has taken you out of your immediate life experience and allowed you for an hour or two to view a collection of characters with a story to tell — a story separate from your own but with a universality that leaves you with insight and a sensitivity to life's greatest challenges. MetroStage strives to offer this experience in all its many genres to its patrons each and every time.