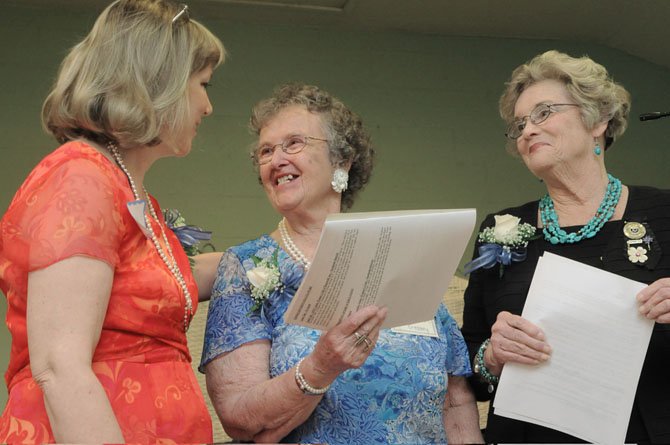 Barbara Kiker, past president, Northern District GFWC (2010-2012), presents club president Lucille Cressey with the General Federation of Women's Club's of Virginia, Legislative and Policy/ Best GFWC Small Club — for Legislation and Policy 2012. The award was for hosting U.S. Rep. Jim Moran (D-8) and Chris Zimmerman, Arlington County Board chairman (March 2011) as a program for the March 7, 2011 meeting. Both came to the clubhouse and informed the group and guests what was happening on the local and national level. The club won the Northern District GFWC award earlier this year. Also pictured is Hope Royer, president, General Federation of Women's Clubs of Virginia.
Stories this photo appears in:

Members of the Women's Club of Arlington gathered Saturday, April 28 at their clubhouse on S. Buchanan Street for a celebration of 80 years of community service.