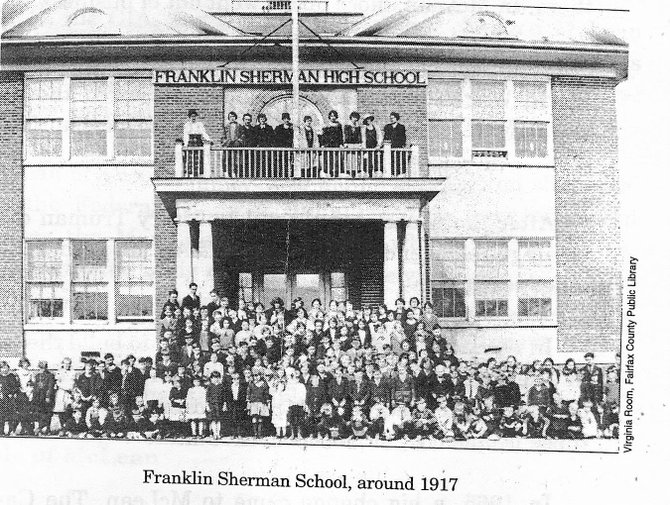 Students of Franklin Sherman High School pose in front of the building in 1917.
Stories this photo appears in:

Union of MCC and McLean Day is the best part of its long history.
Most of the more than 10,000 people who are expected to come to McLean Day this year can only ever remember the festival being produced by the McLean Community Center (MCC). However, for years after it began in the 1900s, McLean Day was the "step-child" of many community organizations before it was officially adopted by MCC in the 1970s.