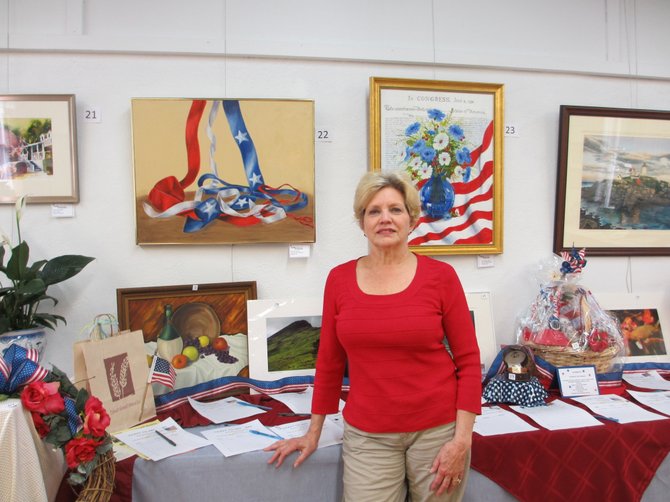 The "Ticket to Art" fundraiser features 55 original art pieces to raffle off and more than 40 silent auction prizes donated by local businesses and individuals. Grace Rooney, Vienna Arts Society member artist, chairs the "Ticket to Art" committee. "Ticket to Art" will be held on Saturday, May 19, from 4 p.m. to early evening.
Stories this photo appears in:

Annual art raffle and silent auction on May 19.
"Ticket to Art," the May 19 fundraiser hosted by the Vienna Arts Society [VAS], has partnered with American Legion Post 180 of Vienna this year. The purchase of a $125 "ticket" to art entitles raffle winners to choose an original art piece valued between $150 and $650.