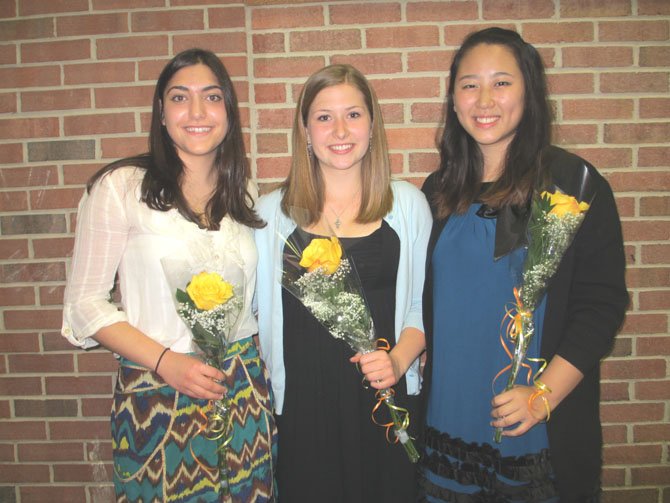 Vienna Women's Club scholarship recipients for 2012 are Alia Bayatti, Courtney Vereide and Helen Li.
Stories this photo appears in:

Three recipients receive $1,000 each to help with college expenses.
For 50 years, the Vienna Women's Club [VWC] has recognized outstanding academic and community achievement with its annual scholarship awards going to deserving local high school students.