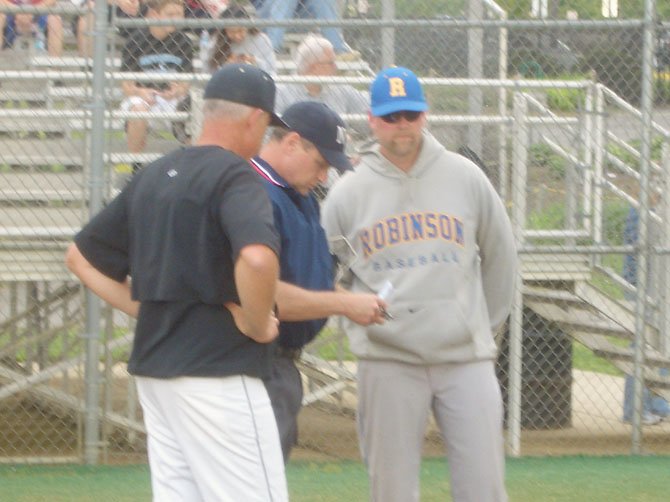 The team's head coaches – Westfield's Chuck Welch (left) and Robinson's John James (right) – meet with the plate umpire prior to the start of the game.
Stories this photo appears in:

Robinson baseball builds 3-0 lead before weather delay; Go on to 4-2 title game victory.
Both the Westfield and Robinson baseball teams, along with competing against one another in Tuesday night's Concorde District tournament baseball championship game, had to deal with sloppy, rainy weather conditions as well. Ultimately, following a third inning delay due to rain, the Rams of Robinson came away with a 4-2 finals win.