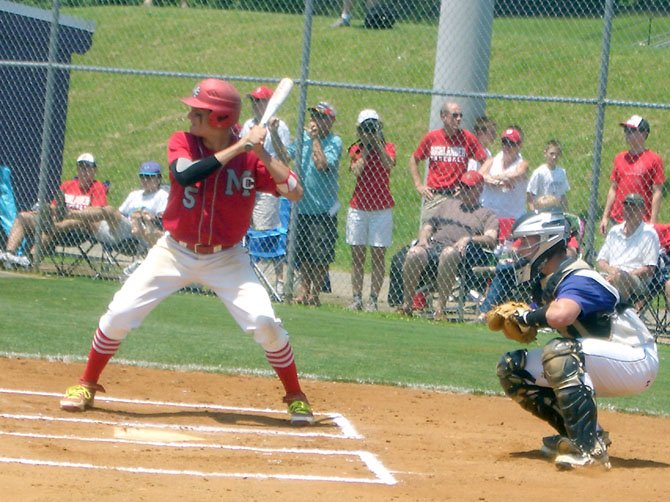 McLean High's Joey Sullivan (batting) made a key late game defensive play and also hit a game-tying double for the Highlanders in their extra innings region playoff game loss at Lake Braddock on Memorial Day.
Stories this photo appears in:

Highlanders come from behind to force extra innings with Bruins before losing 6-5 on ninth inning suicide squeeze play.
The McLean High baseball team gave one of the Northern Region's annual powerhouse programs, Lake Braddock, a huge scare on Monday's Memorial Day when the Highlanders rallied to tie the game in the latter innings. Ultimately, the home team Bruins won the Northern Region second round (quarterfinals) playoff game in extra innings, 6-5.