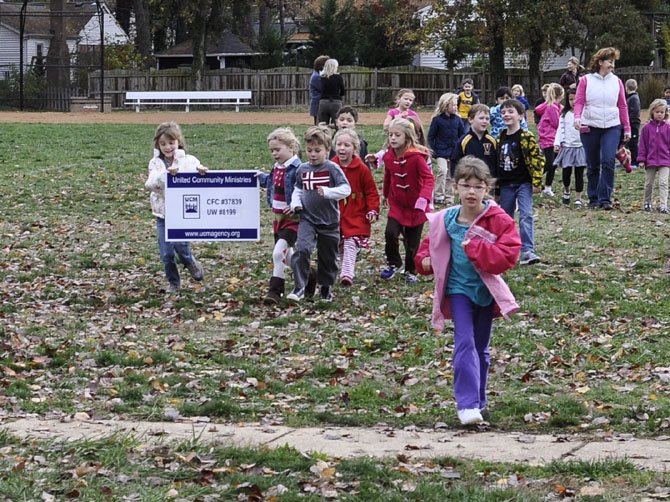 Waynewood Elementary School once again participated in the Fannie Mae Help the Homeless Walk on Thursday. Nov. 1. Since 1988, Fannie Mae's Help the Homeless program has raised more than $90 million, impacting thousands of individuals, families and children. United Community Ministries, one of the largest providers of human services in Fairfax County is the local beneficiary nonprofit organization. Waynewood's participation this year helped UCM meet its goals of having 4,000 registered walkers and raising more than $50,000.
Stories this photo appears in:

More than 2,500 homeless residents of Fairfax County will benefit from the money raised by Help the Homeless Walks.