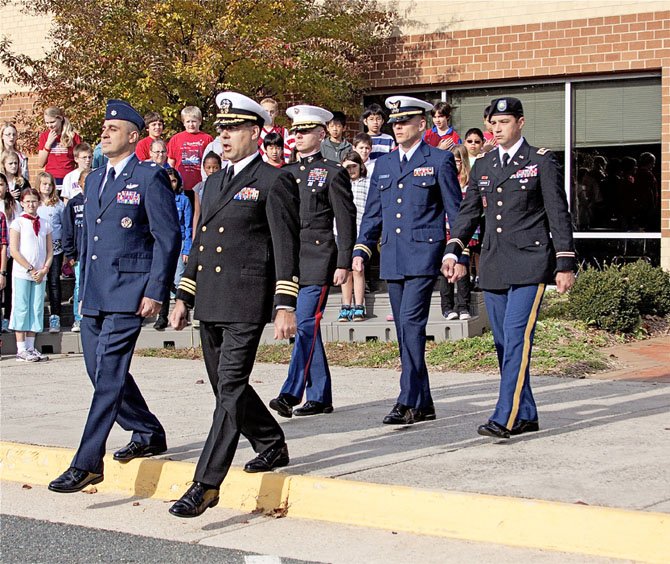 A very special color guard raised the flag at the Sangster Elementary School Veterans Day observance. Officers from all military branches did the honors. Front row, from left, Lt. Col. Jason Pavelschak, US Air Force, Commander Dom Flatt, US Navy. Back row, Major Brian Mahler, US Marine Corps, Lt. Michael Whitredge, Coast Guard, and Major Luke Karnes, US Army.

Stories this photo appears in:

Students carry on Veterans Day traditions.
Armistice Day. November 11, 1918. The day when hostilities ended on the Western Front of World War I and the day that ultimately gave birth to our Veterans Day Observances. Originally the day set aside to officially honor our fallen military heroes, it has become the time to not only honor their sacrifice, but to recognize all those who served and all who continue to serve.