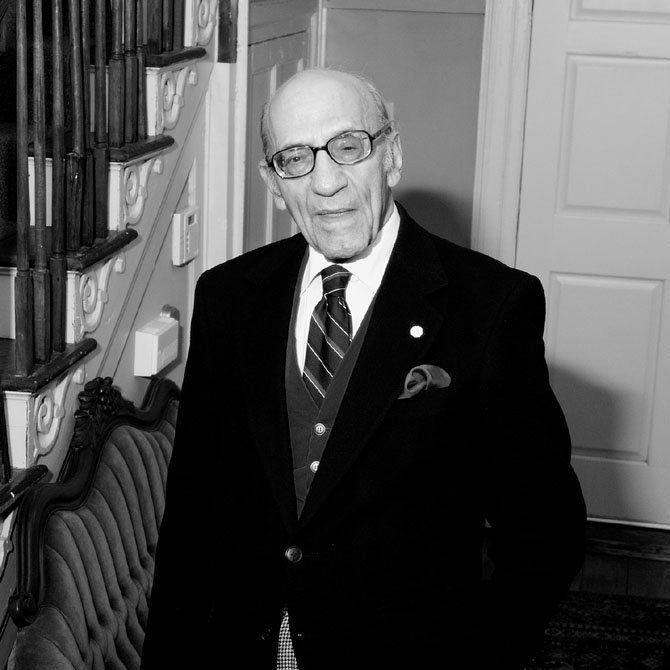 In his 43 years at the Gazette, Lewis Stearman held myriad positions, including working in the accounting/bookkeeping department, as editorial writer, general manager, vice president and treasurer.
Stories this photo appears in:

He epitomizes spirit of volunteerism.
Lewis A. Stearman has supported Alexandria's youth for almost 75 years. His passion for serving young people developed when, as a compassionate 16-year-old, he sent Valentine's Day cards to patients at Children's Hospital in Washington, D.C.