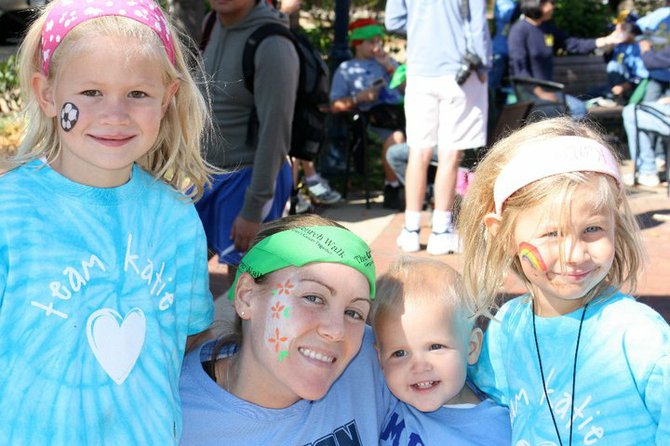 Kylie Vaughn, Katie Cranston, Layla and Katie Vaughn at the 2011 Northern Virginia CureSearch Walk. Katie Vaughn was diagnosed with Burkitt's Lymphoma at the age of two, and underwent nine rounds of chemotherapy before being released by her oncologist in 2008.
Stories this photo appears in:

Fairfax Corner took steps towards overcoming childhood cancer.
Overcoming childhood cancer is a struggle, and since 2010, Northern Virginia CureSearch has held walks to help raise funds for research and provide a platform of community support for children and their families.