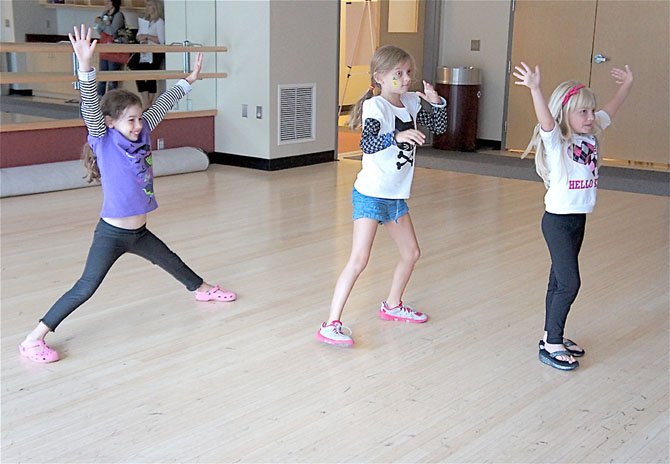 From left, Sydney Thompson, 6, Lainey Thompson, 8, and Alexandra Greenfield, 6, enjoying a dance class demonstration.

Stories this photo appears in:

Get Fit City of Fairfax presents the free Whole Health Fest.
On Sunday, Sept. 23, from 1-4 p.m., the Stacy C. Sherwood Center in Fairfax was the place to be when Get Fit City of Fairfax presented the free 2012 Whole Health Fest. The 14,000-plus square feet of the facility's main level became a maze of vendors, exhibits, demonstrations, tastings and activities, all focusing on fitness, nutrition and general wellness.