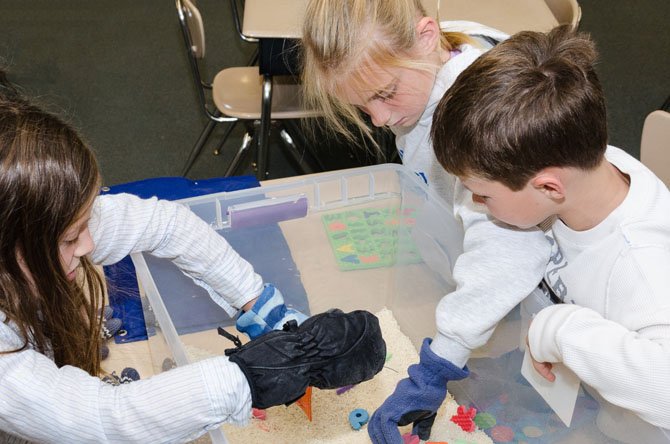 Students from Wayside Elementary School in Potomac wear mittens while trying to pick up small objects in a container. The activity, which is part of the school's Special Needs Awareness Week, is designed to simulate sensory deprivation.

Stories this photo appears in:

Special Needs Awareness Week at Wayside teaches acceptance and empathy.
"I went into someone's shoes," said Yoon. "I would feel really frustrated. I'm thankful that I don't have a disability." Yoon's activities were part of a weeklong Wayside initiative called SNAP (Special Needs Awareness Program), which is aimed at fostering empathy and sensitivity to others in the students.