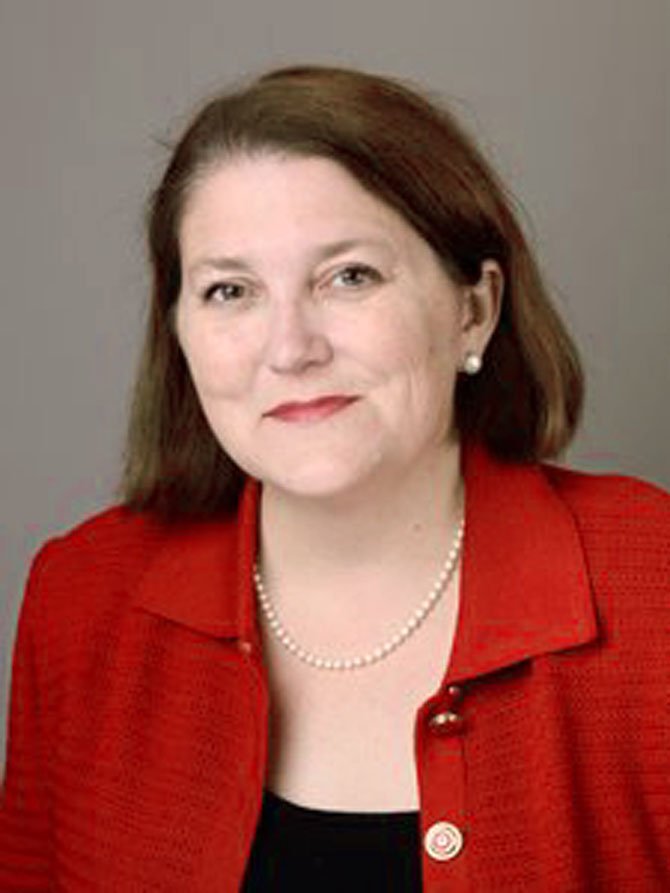 Kristin Cabral is a native of New Jersey, and moved to Northern Virginia in 1995. She received her bachelor's degree from the University of Michigan and her law degree from Harvard.
She has worked as federal prosecutor for the Department of Justice, a clerk for a federal judge and a law professor teaching legal writing at George Washington University. She also serves on the board of trustees on the Fairfax County Public Library Board.
She lives in McLean and is married to her husband Joe. They have a son and a daughter.
Stories this photo appears in:

Kristin Cabral, Kevin Chisholm oppose Frank Wolf in new-look 10th district.
Rep. Frank Wolf (R-10) is attempting to be re-elected for a sixteenth term come Nov. 6, but he will face two challengers in Kristin Cabral (Democrat) and Kevin Chisholm (Independent).