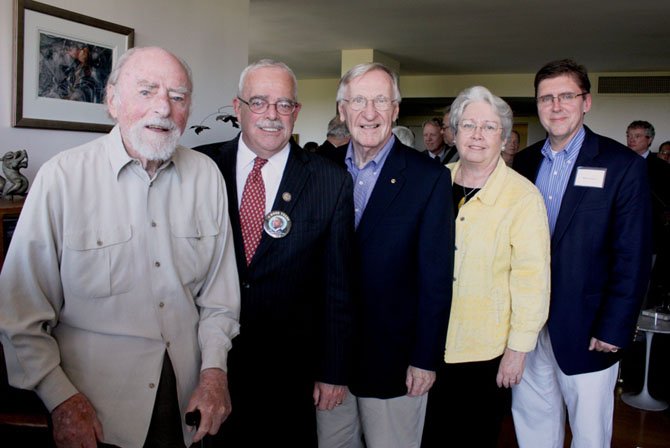 Bob Simon, Gerry Connolly, Ken Plum, Kate Hanley and Dan Alcorn at the event.
Stories this photo appears in:

Reston founder welcomes congressman, supporters to his Lake Anne home.
Supporters of Rep. Gerry Connolly (D-11) ascended to the top of Lake Anne Plaza, as Reston founder Robert Simon hosted a fundraising event Sunday, Oct. 13 at his home. Due to the 2010 redistricting, the 11th district includes Reston in its entirety.