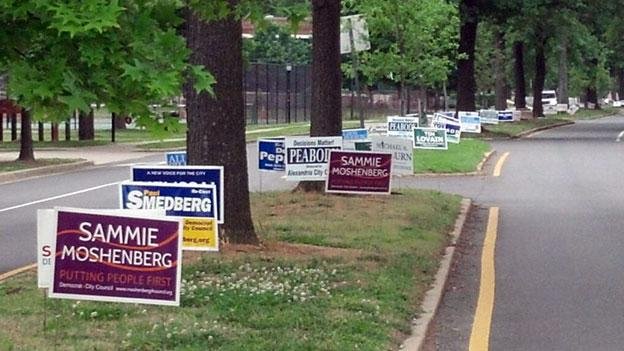 These signs, which can be seen all over Alexandria, are now almost nonexistent in the public right-of-way in Fairfax County.
Stories this photo appears in:

New law cracks down on political signs in public rights of way; $100 fine for violators.
Here's a sign of the times for campaign 2012 — the roadsides in Fairfax County are almost completely free of political speech.