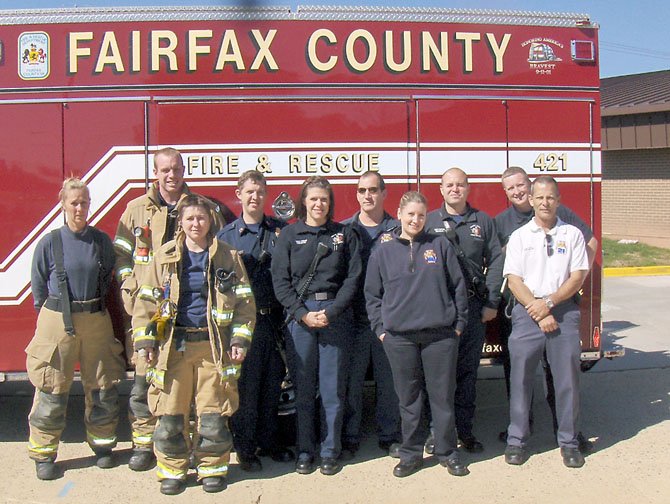 Some of Station 21's B Shift firefighters and EMTs stand beside one of their engines, after returning from a call. (Back row, from left) are Annita Reynolds, Ryland Chapman, Adam Lieb, Mike Lattanzio, Rudy Iturrino and George Coyne. (Front row, from left) are Svetlana Feofanova, Marcy Kinkaid, Kelley Wine and Station Chief Mark Servello.
Stories this photo appears in:

As part of national Fire Prevention Week, Fair Oaks Fire Station 21 held an open house.