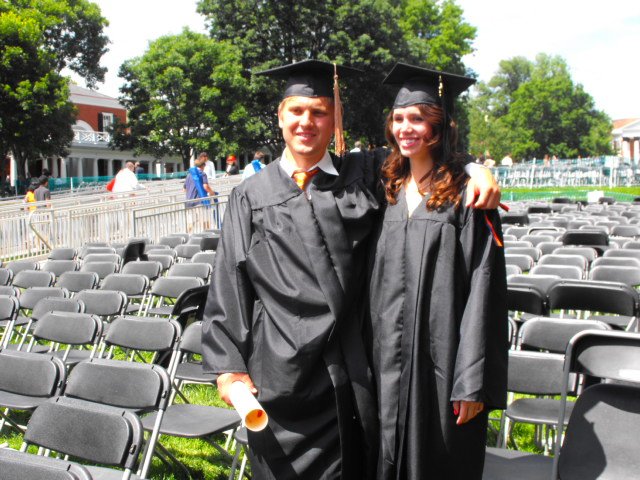 Chelsea Hicks Bryan with her husband, Alex Bryan. The couple lives in Ballston in Arlington and are recent graduates from the University of Virginia.
Stories this photo appears in:

Chelsea Hicks Bryan of Arlington, pictured with her husband, ranked 12th this week in the national writing competition America's Next Top Author. With a combination of social media, votes and the jury's discernment, the America's Next Top Author competition compiles nominees, one each week through Nov. 27. Should Bryan get a nomination before Tuesday, Nov. 27, she'll advance to the next round. To read her story, visit Bryan's author page at http://www.ebookmall.com/author/chelsea-hicks-bryan where readers can vote, tweet, review and share the story.