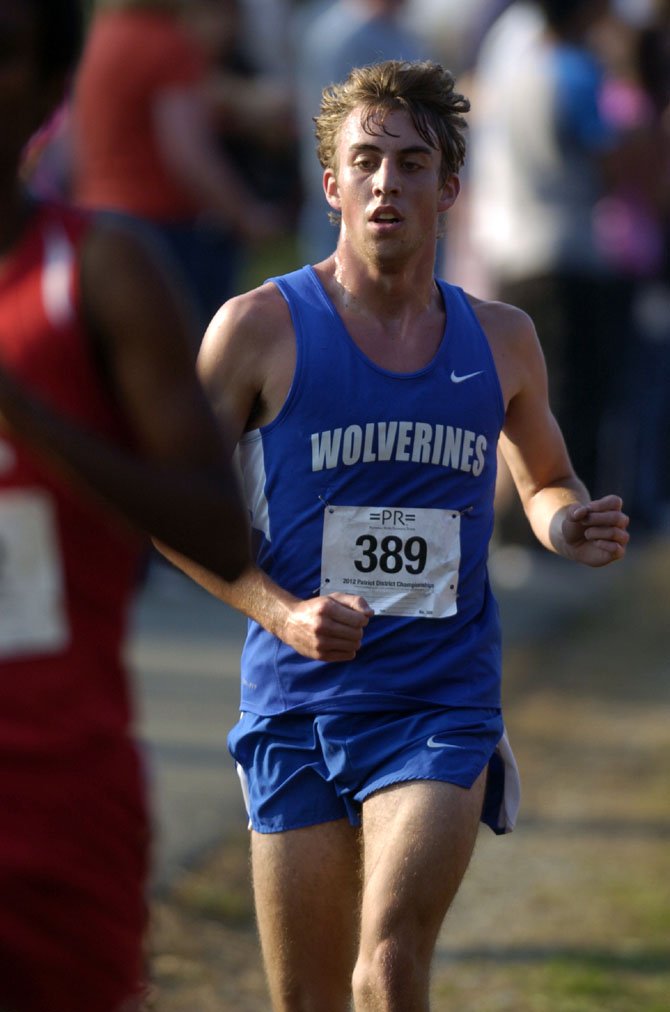 West Potomac's Corey Rosenberg finished 10th at the Patriot District cross country championships on Oct. 25 at Burke Lake Park.
Stories this photo appears in:
Halladay, Genuario lead Wolverines with 7th-place finishes.
The West Potomac boys' and girls' cross country teams each finished in the top four at the Patriot District championships.