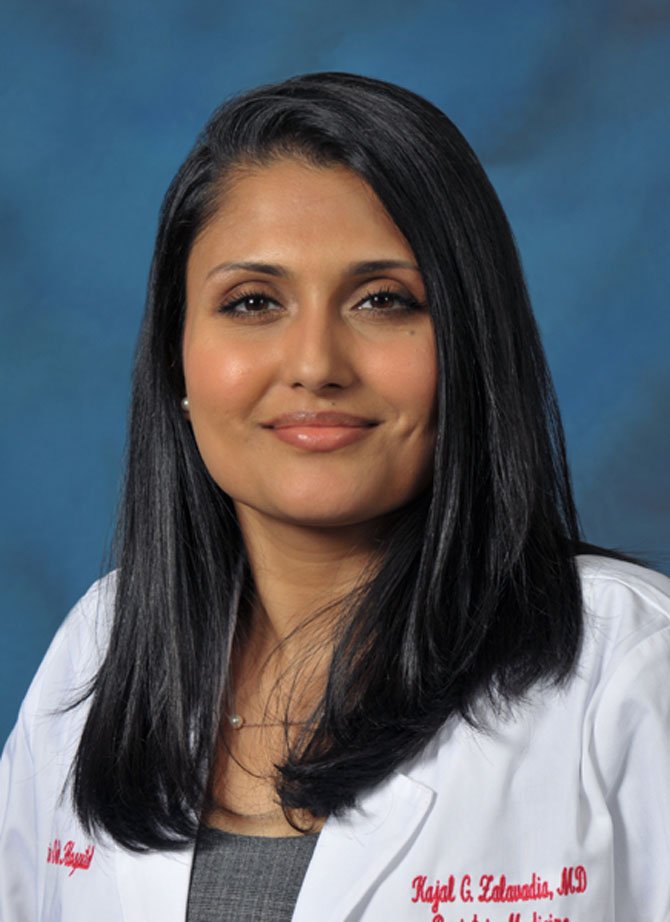 Dr. Kajal Zalavadia of Inova Fair Oaks Hospital in Fairfax, advises those going on long plane trips to consider eating lean protein before the trip.

Stories this photo appears in:
Medical experts offer suggestions for those traveling across multiple time zones during the holidays.
Every December, Linda McDonald travels from her Oak Hill home to Stockton, Calif., to visit her family for Christmas. She tries to head west a few days before the holiday, but often leaves on Christmas Eve, and arrives feeling hazy and sluggish.