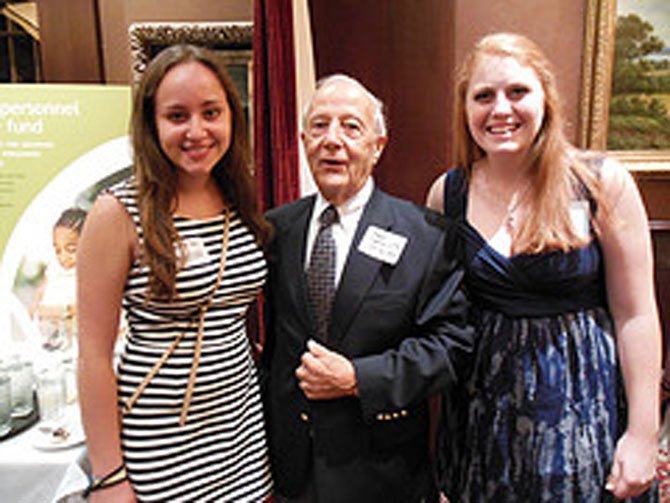 Camila Moscoso of Falls Church, recipient of the Elizabeth Koury Scholarship, Paul Lanzillota, CFNV board member, Melissa Caracciolo of Great Falls, recipient of the Rose Koury Scholarship.

Stories this photo appears in:

This year, a total of$168,000 in scholarships was given out to awardees. The Community Foundation for Northern Virginia currently has 20 active college scholarship funds set up by generous donors. There is approximately $175,000 in college scholarship funds awarded every year to over 50 high school students in Northern Virginia.