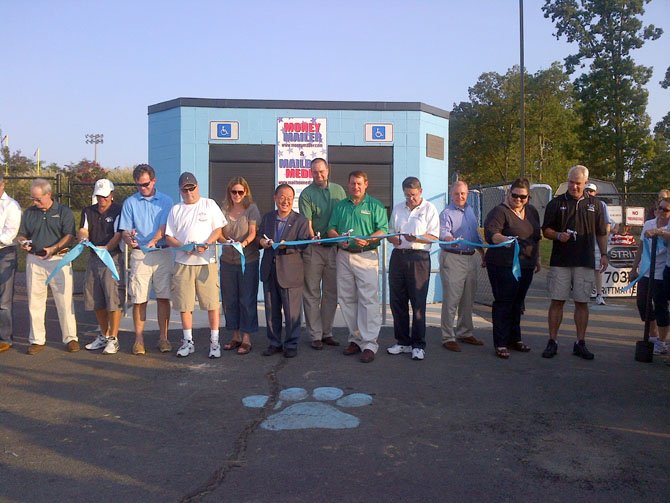 Those cutting the ribbon for Centreville High's new, artificial-turf fields included Supervisors Michael Frey and Pat Herrity, Centreville Principal Martin Grimm (not pictured) and School Board members Ilryong Moon and Elizabeth Schultz.
Stories this photo appears in:

Centreville High inaugurates new, artificial-turf fields.
When the Centreville High football team beat Lake Braddock last Friday, 28-27, it underscored the Wildcats' intention to successfully defend their regional title. It was also the inaugural game on their new, artificial-turf field.