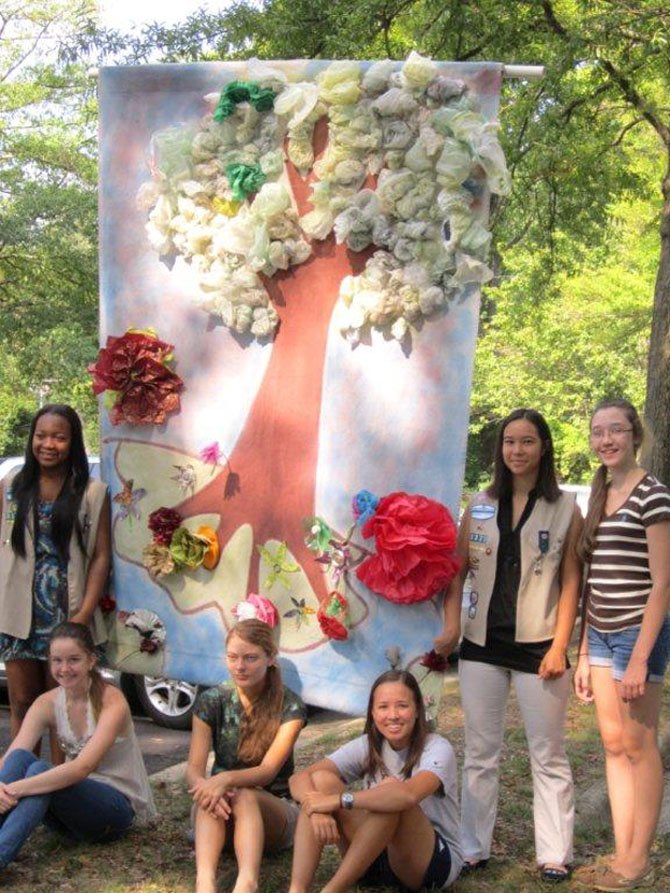 From left, Aaliyah Booker, Julia Casazza, Carolina Hatanpaa, Maya Chung, Renee Wah and Julia Isacson.
Stories this photo appears in:
Members of Girl Scout Senior Troop 3377 have created a banner, nicknamed "Trashy Tree," as a prerequisite for their Girl Scout Gold Award projects. The purpose of the banner is to showcase the importance of re-using materials that would otherwise be thrown away.