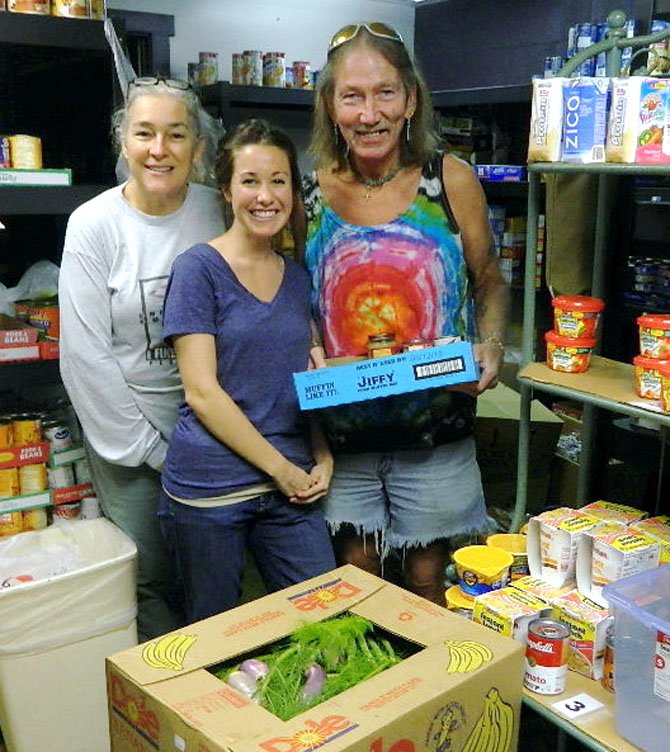 Sarah Heckman (center), food pantry manager, said her shelves are now full and there's money in the account. With her are volunteers Martha Reitman and Andy Powell.
Stories this photo appears in:
'Tenth Avenue North' concert is next hurdle.
With a timely rescue by Mount Vernon area donors, the shelves in the Rising Hope Mission Church food pantry are now full and 377 young people received backpacks filled with school supplies to head back to school for a fresh start.