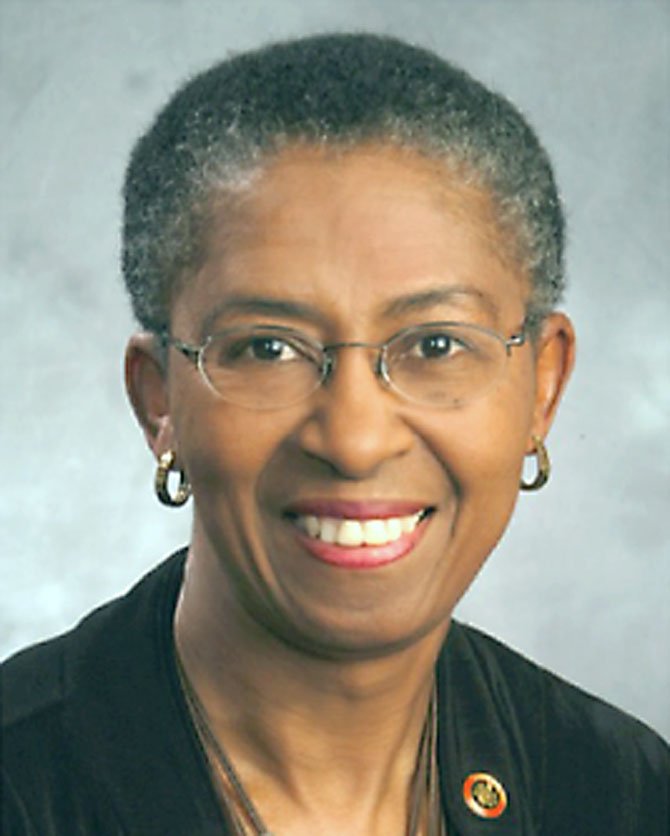 Catherine M. Hudgins
Stories this photo appears in:
Brief: At its Annual Membership and Awards Luncheon, the Metropolitan Washington Council of Governments (COG), a nonprofit association of 300 area elected officials, presented Fairfax County Supervisor Cathy Hudgins with the organization's highest honor.
Hudgins: 'Tall buildings have been a part of the very beginning of Reston.'
Supervisor Catherine M. Hudgins (D-Hunter Mill) has issued the following statement: "On Tuesday, Sept. 11, the Board of Supervisors approved PRC 77-C-076—known as RTC Partnership. The building will be 23 stories, with a design reflecting one of the important Reston Principles. This "Class A" signature building will consist of approximately 413,700 square feet of office uses, 5,200 square feet of retail, with a floor area ration of 4.08.