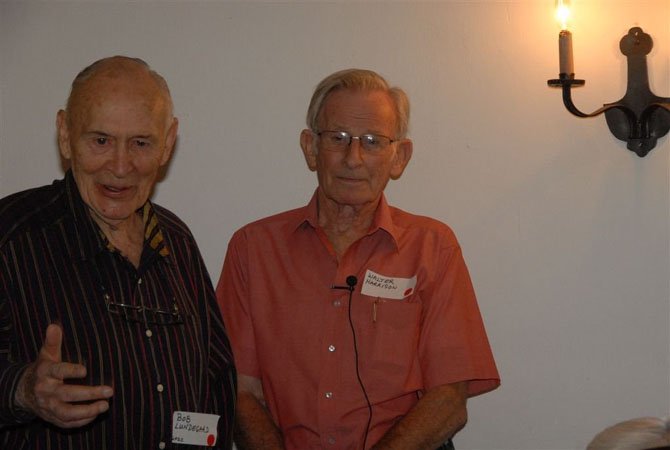 From left, Great Falls Seniors Group Chair Bob Lundegard introduces historian Walter Harrison at the Dranesville Tavern Tuesday, Sept. 11.
Stories this photo appears in:

County approves proposal, next event set for Oct. 2 at Great Falls Park.
The Great Falls Senior Center Without Walls held its latest event Tuesday, Sept. 11 and had their proposal approved the same day by the Fairfax County Board of Supervisors. The center seeks to join 13 other facilities in the County that are dedicated to meeting the needs of the senior community.