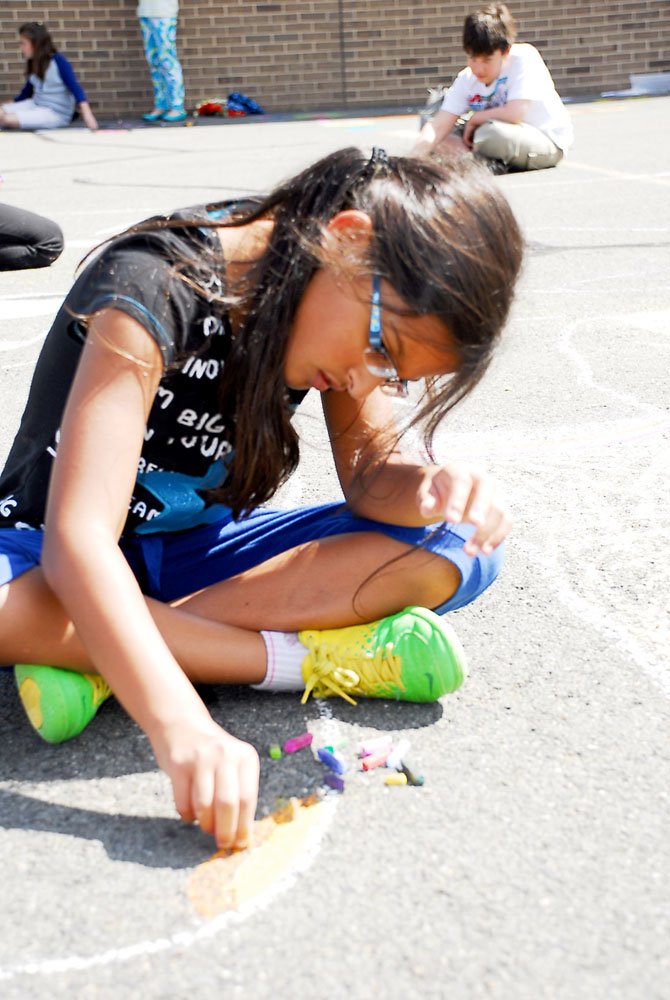 Fifth grader Mehr Schgall colors in a hand held up in a peace sign. Schgall said she was impressed by the activity.
Stories this photo appears in:
Armstrong Elementary participates in Chalk 4 Peace.
Students at Armstrong Elementary participated in Chalk 4 Peace on Thursday and Friday. Armstrong Elementary art teacher, Jordon Citron, said this was his first year organizing Chalk 4 Peace at Armstrong, but that the school participated in the activity last year. "The kids love it," said Citron.