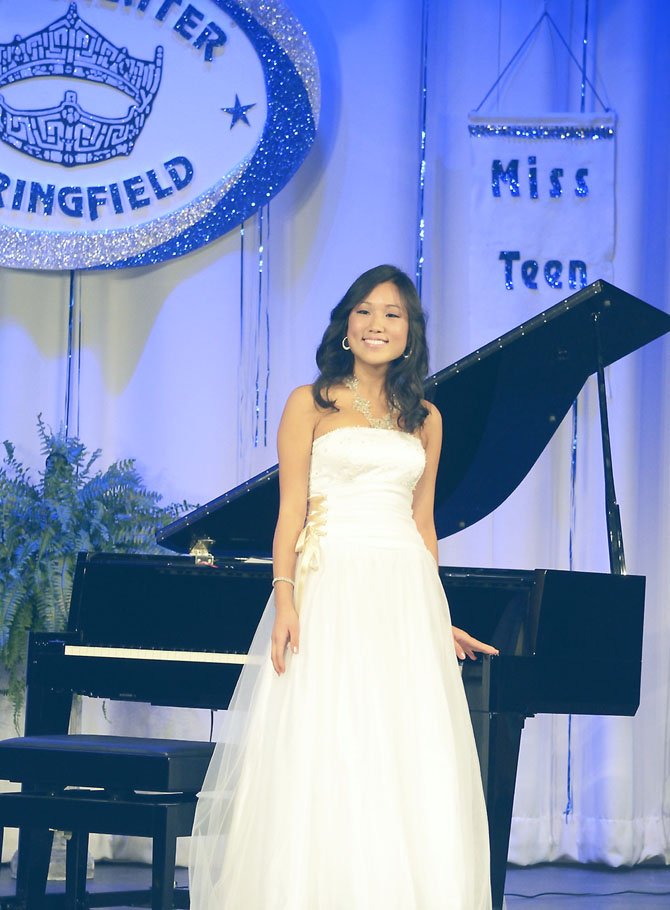 Grace Hu, 18, from Herndon and a freshman at the College of William and Mary, took home the talent award for her piano performance of the Chinese traditional folk song Silver Clouds Chasing the Moon at the Miss Greater Springfield competition on Sept. 22. She also won the first runner up title. Hu was personally affected by homelessness as a child, and plans to use her title to give back to homeless children.

Stories this photo appears in:

Jennifer Gilbert, 23, of Fairfax, wins contest.
Glamour and grace were on full display at this year's 2013 Miss Greater Springfield beauty pageant, held Saturday, Sept. 22. A total of 13 contestants from across Virginia vied for a title to promote platforms of personal commitment to the community at large.