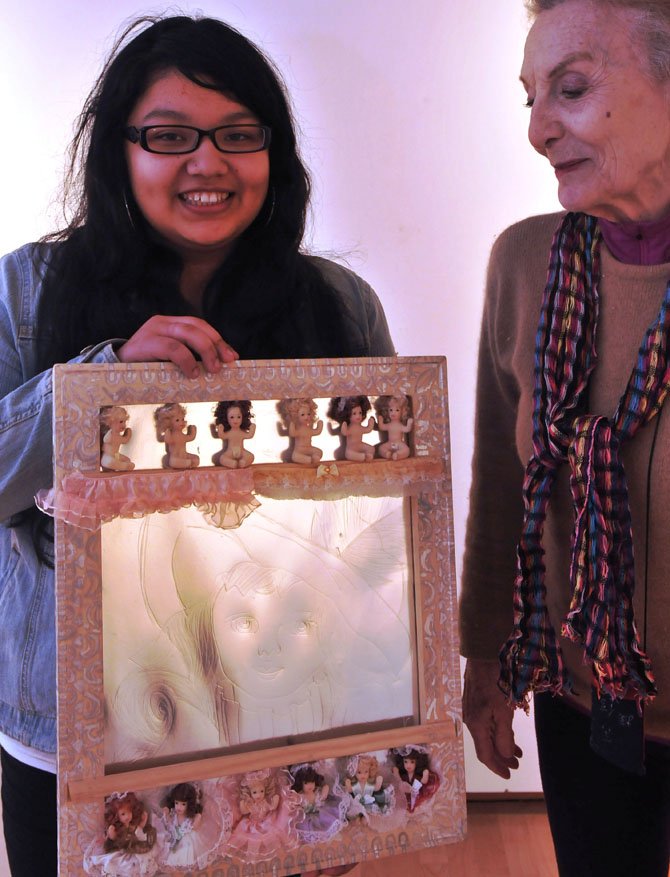 West Potomac student Tanya Quinteros drops off her art work for the show at the Target Gallery. With Tanya is her mentor Mirella Belshe.
Stories this photo appears in:
The Torpedo Factory Art Center's Target Gallery presents an exhibition of work from the 2013 participants of the Friends of the Torpedo Factory Art Center's Mentorship Program. In the Mentorship Program, a volunteer artist from the Torpedo Factory Artists Association is paired with an art student from West Potomac and T.C. Williams high schools.