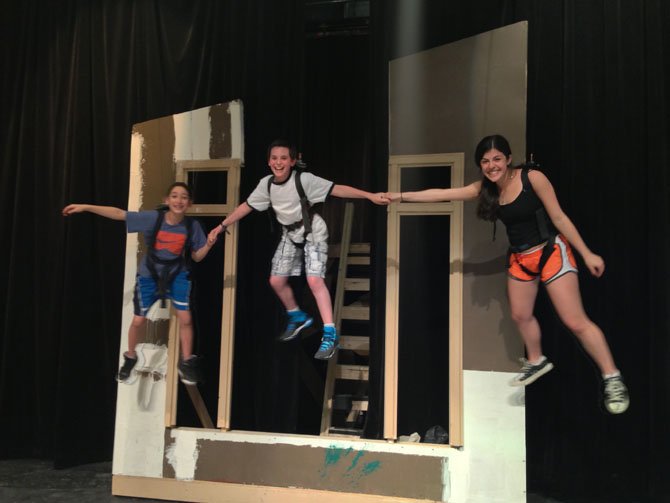 Churchill's Peter Pan
Ari Goodfriend (John), Justin Marks (Michael) and Ellie Rabinovitz (Wendy), "fly" for Churchill's production of "Peter Pan." Performances are Friday, April 19 and Saturday, April 20 at Churchill High School. $20/adults; $10/senior, child. Tickets at www.wchsarts.com.

Stories this photo appears in:
Calendar
The National Philharmonic Singers, under the direction of conductors Stan Engebretson and Victoria Gau, will present a free spring concert on Saturday, April 20 at 8 p.m. at Christ Episcopal Church, 107 South Washington Street, Rockville. The concert will feature Benjamin Britten's "Choral Dances" from Gloriana, which was composed for the coronation of Queen Elizabeth II in June 1953. The Singers will also perform the Coronation Anthem No. 1, "Zadok the Priest," by George Frideric Handel. Three modern settings of "Ubi Caritas" by Maurice Duruflé, Ola Gjeilo, and Paul Mealor are also on the program. Music by Vaughan Williams and contemporary arranger/jazz pianist Larry Farrow round out the program with settings of English folksong and spirituals, including "Deep River" and "Every Time I Feel the Spirit." The concert is free, but donations in support of the Community Ministries of Rockville will be accepted. Visit nationalphilharmonic.org or call 301-493-9283, ext. 116.