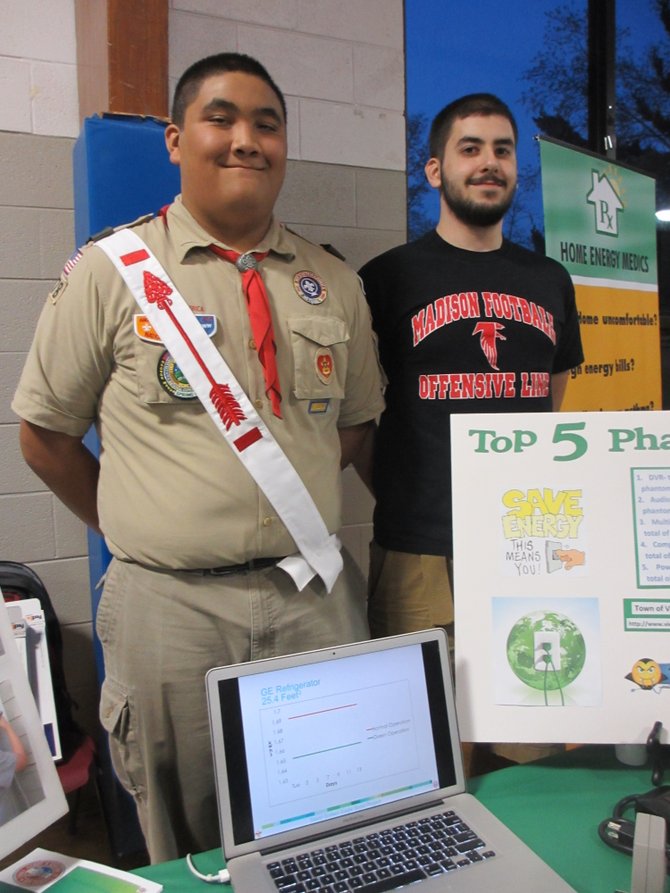 David Godwin [left] and Mark Logan talk to visitors at their table about the Watt Watcher Initiative and the top "phantom" [or vampire] energy users.
Stories this photo appears in:
Vienna Green Expo showcases community conservation options.
During the 5th Annual Vienna Green Expo on Thursday, April 18, three Vienna businesses were recognized for incorporating green practices into their business. The Vienna Town/Business Liaison Committee awarded Maple Avenue Market, Vienna Paint and Caffe Amouri with the 2013 Vienna Green Business Recognition Award.