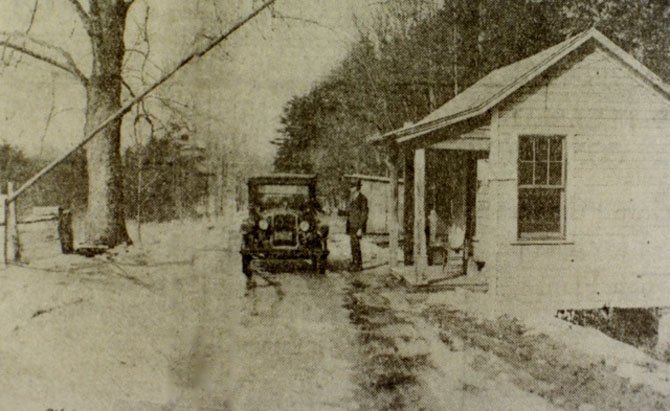 Daniel Cornwell's 1910 Stanley Steamer—one of the first three cars in Great Falls—at the Georgetown Pike Toll House.
Stories this photo appears in:
Great Falls Day, May 5, noon to 6 p.m.
Whether you have lived in Great Falls for generations, just arrived in our community, or live in a nearby town, we welcome you to a homey, experiential history experience this Sunday, May 5. We have gathered together the holders of our village's "story" and these wisdom-keepers await your visit in their "History Tents" to tell the story of life along Georgetown Pike over the last 200 years. They have photos, maps, historic documents and artifacts, and their own personal recollections of how things were. This is a once-in-a-lifetime opportunity to see history come alive.