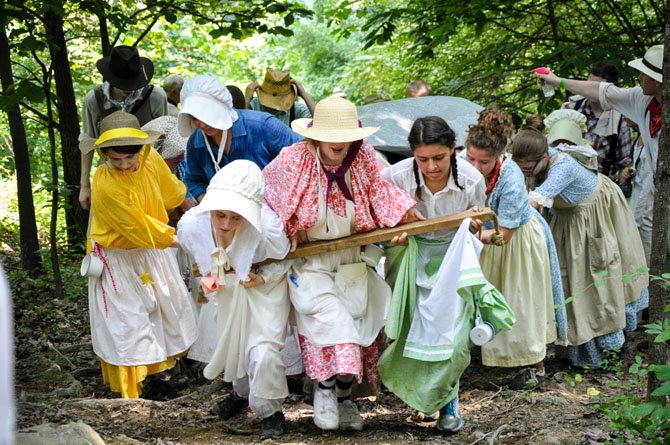 One of the most grueling parts of the trek was the "women's pull," which re-created times when only women were available to pull the handcarts. From left are Amanda Walton, Kayleigh Hansen, Sommer Porter, Jordan Richardson, Sara Berrios, Emily Gore and Georgia Brisco.

Stories this photo appears in:

More than 200 teenagers and adult advisors from the Centreville Stake of the Church of Jesus Christ of Latter-day Saints — which includes Centreville, Manassas, Gainesville, Warrenton and surrounding areas — re-enacted the trek of 19th-century Mormon pioneers during a three-day youth conference, July 18-20, at the Marriott Ranch in Hume, Va.