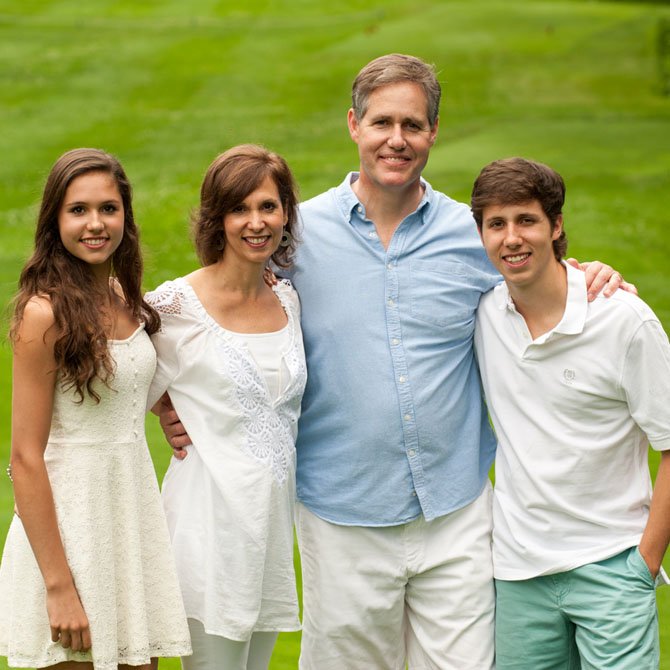 Madeleine, Teri, Doug and William Chochrane. When Teri Cochrane's children were young, doctors told her their illnesses would prevent them from having normal childhoods. She credits improved nutrition with their health and well-being, an issue she discusses in her book, "Restorative Recipes: A Mindful Path to the Essential You."

Stories this photo appears in:

Local nutritionist turns personal challenge into book and health and nutrition practice.
When Teri Cochrane's son was 18 months old, he was diagnosed with asthma and placed on a variety of medications, including steroids. Less than two years later, doctors warned the Reston mother that he would have frequent seizures, would never have a normal childhood and would never grow taller than 5 feet 4 inches. When Cochrane's daughter was born three years later, she also suffered from health problems, including chronic, severe abdominal pain.