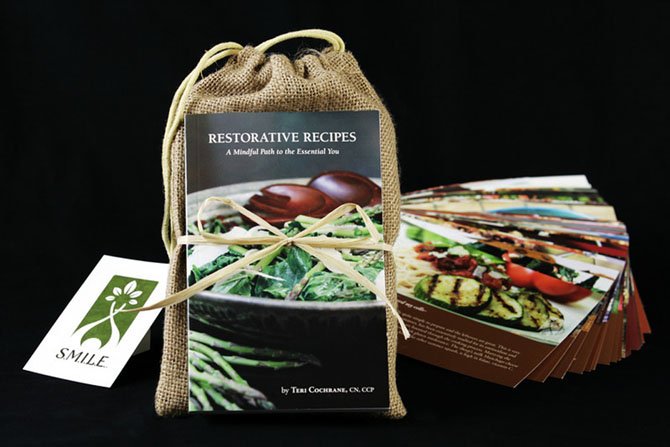 "Restorative Recipes: A Mindful Path to the Essential You," written by Reston-based nutritionist Teri Cochrane is filled with healthful recipes that she says can help heal one's body.
Stories this photo appears in:
Local nutritionist turns personal challenge into book and health and nutrition practice.
When Teri Cochrane's son was 18 months old, he was diagnosed with asthma and placed on a variety of medications, including steroids. Less than two years later, doctors warned the Reston mother that he would have frequent seizures, would never have a normal childhood and would never grow taller than 5 feet 4 inches. When Cochrane's daughter was born three years later, she also suffered from health problems, including chronic, severe abdominal pain.