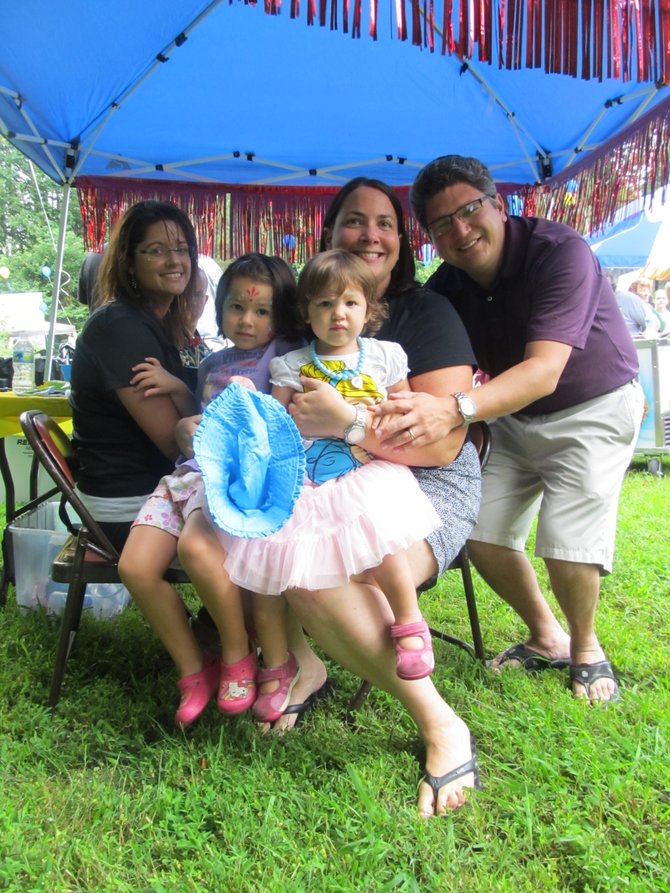 Gigi Lucero (left) and her big sister Cecilia, 4 (right), got tattoos during Middleridge's National Night Out celebration on Tuesday, Aug. 6. Dad Joe Lucero (far right) and mom Kelly (holding Cecilia) said the annual NNO event is one of the highlights of the neighborhood.
Stories this photo appears in:
Fairfax County Police join hundreds of neighbors at National Night Out events.
"Is that a real gun?" His eyes wide with excitement, 7-year-old Mauro Vargas ran up to Officer Ron Manzo the minute he spotted the blue uniform at the Ravensworth Baptist Church in Springfield on Tuesday, Aug. 6.