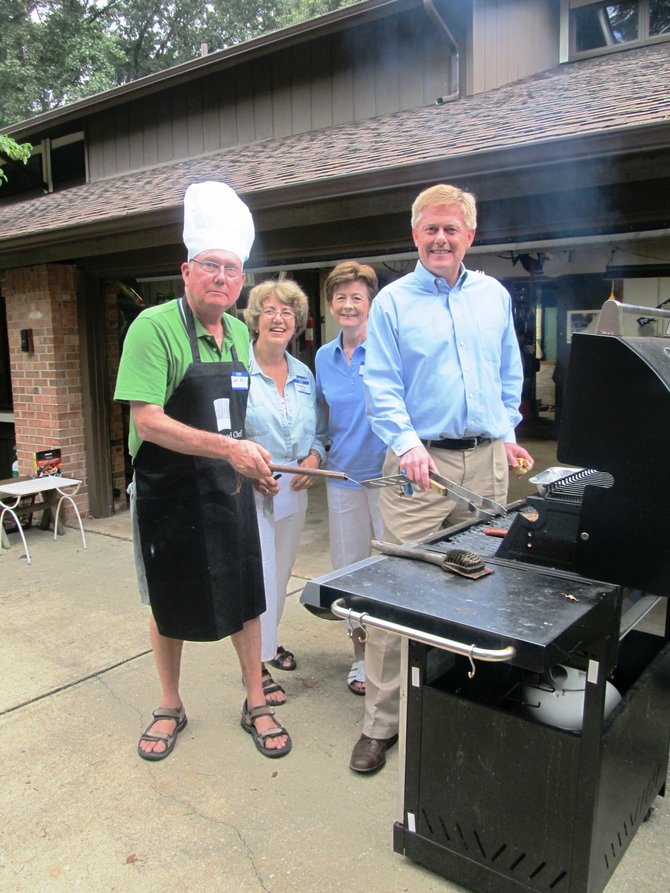 Chef Phil Davis supervises Braddock Supervisor John Cook as he flips burgers during Bonnie Brae's National Night Out celebration on Tuesday, Aug. 6. Civic association president Nancy Davis (left) and Anne Riege, former civic association president, take part in the fun.
Stories this photo appears in:
Fairfax County Police join hundreds of neighbors at National Night Out events.
"Is that a real gun?" His eyes wide with excitement, 7-year-old Mauro Vargas ran up to Officer Ron Manzo the minute he spotted the blue uniform at the Ravensworth Baptist Church in Springfield on Tuesday, Aug. 6.