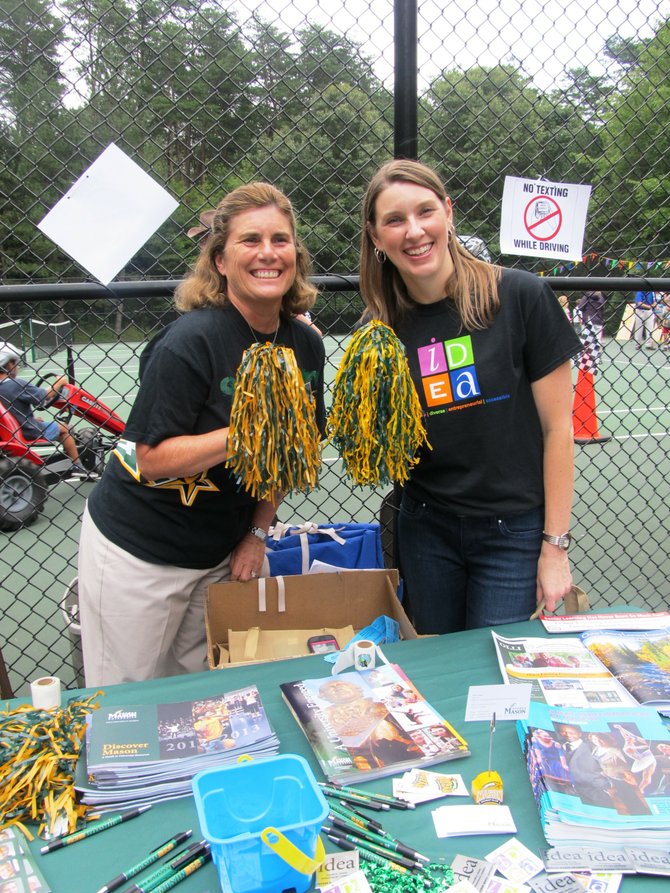 George Mason University provided an information table during Middleridge's annual NNO bash, one of the largest in the county. From left, Traci Claar, director of the Office of GMU's Community and Local Government Relations, and Sarah Gallagher, assistant director in the Office of Community Relations, handed out literature on GMU to visitors throughout the evening.
Stories this photo appears in:
Fairfax County Police join hundreds of neighbors at National Night Out events.
"Is that a real gun?" His eyes wide with excitement, 7-year-old Mauro Vargas ran up to Officer Ron Manzo the minute he spotted the blue uniform at the Ravensworth Baptist Church in Springfield on Tuesday, Aug. 6.