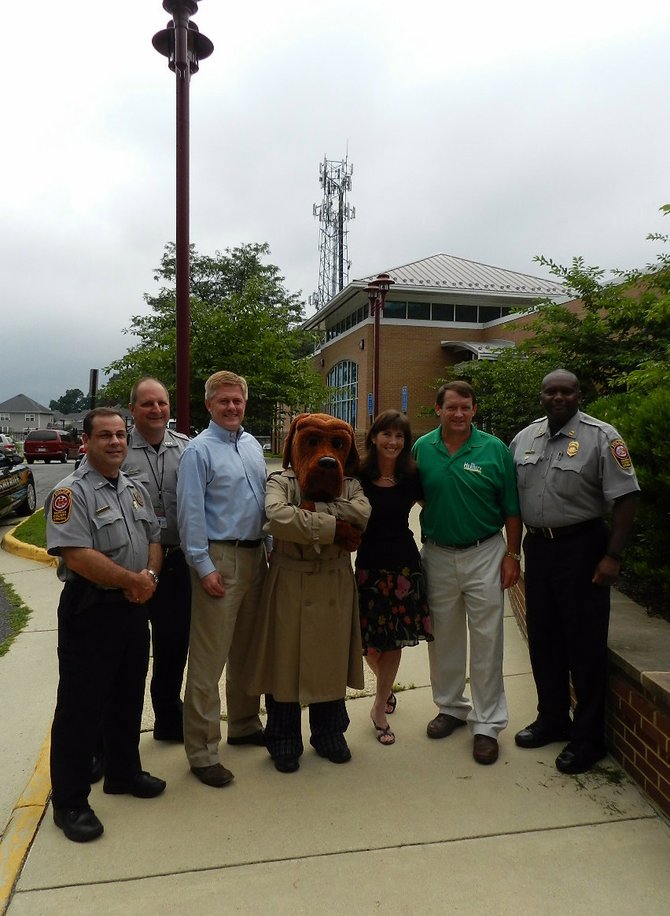 McGruff, the crime fighting canine, stands firm as he joins forces with Fairfax County police officers at the West Springfield District Station on Tuesday, Aug. 7 to celebrate the 30th anniversary of National Night Out. Springfield Supervisor Pat Herrity (in green shirt), Braddock Supervisor John Cook (in blue shirt) and Braddock School Board member Megan McLaughlin, (standing next to Herrity) also attended several NNO events.
Stories this photo appears in:
Fairfax County Police join hundreds of neighbors at National Night Out events.
"Is that a real gun?" His eyes wide with excitement, 7-year-old Mauro Vargas ran up to Officer Ron Manzo the minute he spotted the blue uniform at the Ravensworth Baptist Church in Springfield on Tuesday, Aug. 6.