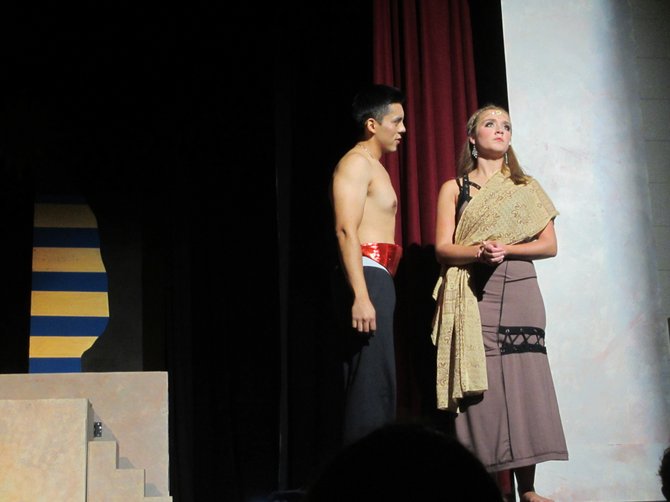 Egyptian captain Radames (Roberto Rivera), although betrothed to the pharaoh's daughter, is taken in by the spunky slave, Aida (Sarah Chapin). Radames is not aware she is a Nubian princess.
Stories this photo appears in:

Vienna Youth Players presented Elton John's Broadway blockbuster.
Calling the Vienna Youth Players' production of Elton John's "Aida" an "amateur" production is like calling the Concorde an airplane, the Beatles singers and Michelangelo a painter.